Primera División Ronaldo is 'taking the p**s'! Why Cristiano is not the best player of all time Ben Hayward Last updated 1 year ago 20:11 12/21/17 FacebookTwitterRedditcopy Comments(292)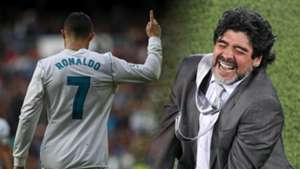 Goal Primera División Cristiano Ronaldo Real Madrid v Barcelona Real Madrid Barcelona Opinion The Portuguese picked up his fifth Ballon d'Or award recently and claimed he is the finest footballer to have lived. But it's simply not the case… Self-belief is important for any top-level sports star. It is fair to say that Cristiano Ronaldo has plenty of it and after claiming a fifth Ballon d'Or in early December, the Real Madrid forward declared himself to be the best player of all time."I'm the best player in history, in the good moments and the bad ones," he told  France Football, the magazine that organises the award. "I respect everyone's preferences, but I've never seen anyone better than me. I have always thought that."No footballer can do the things I can. There's no player more complete than me. I play well with both feet, I'm quick, powerful, good with the head, I score goals, I make assists. There are guys who prefer Neymar or [Lionel] Messi. But I tell you: there's no-one more complete than me." Editors' Picks Lyon treble & England heartbreak: The full story behind Lucy Bronze's dramatic 2019 Liverpool v Man City is now the league's biggest rivalry and the bitterness is growing Megan Rapinoe: Born & brilliant in the U.S.A. A Liverpool legend in the making: Behind Virgil van Dijk's remarkable rise to world's best player It is that attitude that has pushed the Portuguese to greater heights. Certainly, his admirable ambition has changed his life and that of his entire family, while it has helped Real Madrid to three Champions League crowns over the past four seasons.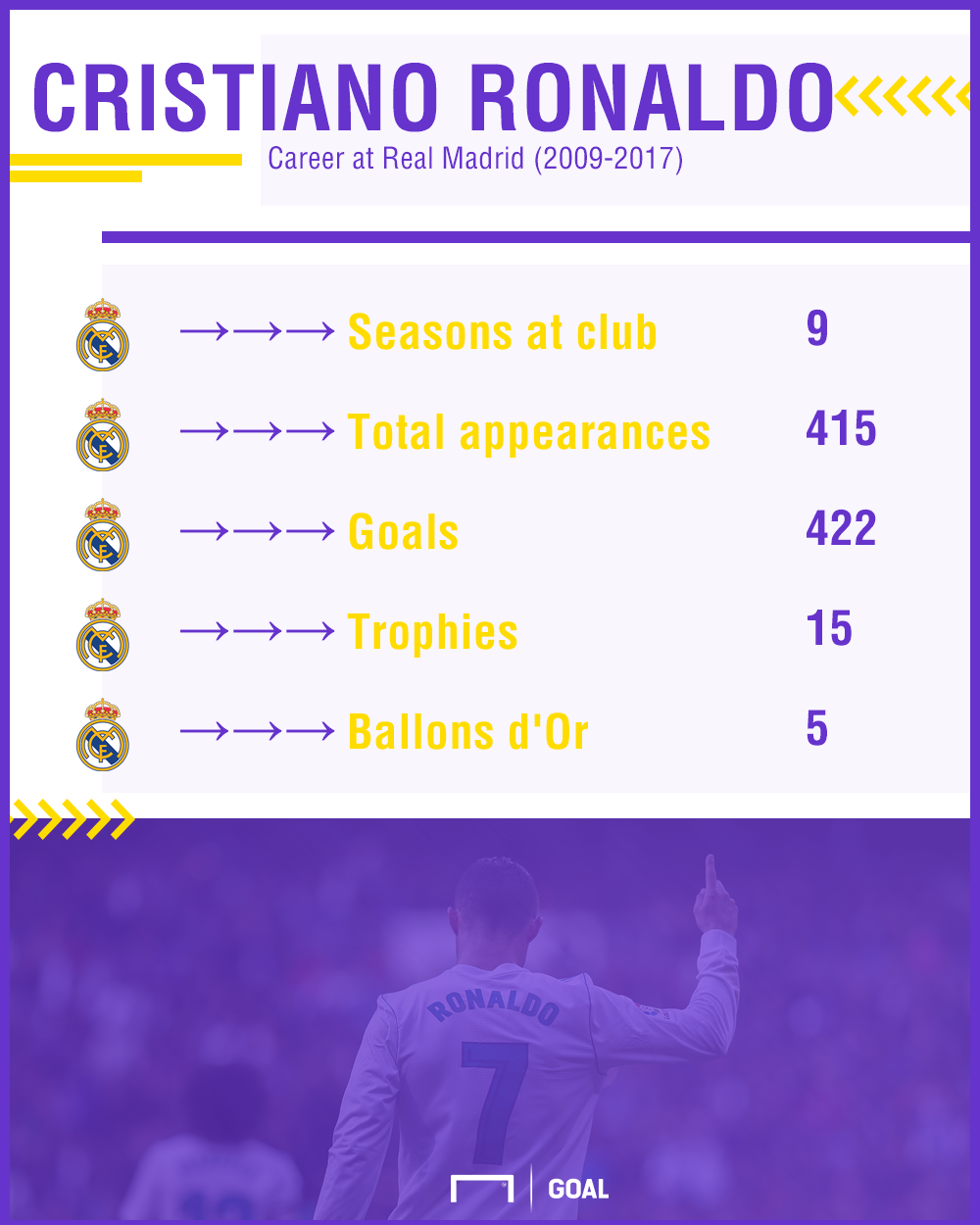 But he is not the best player in history. In fact, he is probably not even the finest footballer to have played for Real Madrid.When Goal spoke to fans outside the Santiago Bernabeu recently, not many picked Ronaldo as the best to have turned out for their club, though all of them did admit that he is among the finest to have pulled on the famous white shirt.Cristiano has more goals than Alfredo Di Stefano, considered by many to be Madrid's greatest, but the Argentine great led Los Blancos to five European Cups in the late 1950s and early 1960s and remains the more revered player."It would be unfair of us if we forgot players like Di Stefano, who is one of the greats not only at Real Madrid, but in football," former Madrid goalkeeper Paco Buyo told Goal recently when asked if Ronaldo was the best ever at the club."I think Cristiano is a true Real Madrid legend for everything he has achieved, but I think it is difficult to say he is the best player to have passed through the club."And former Boca Juniors, River Plate and Argentina goalkeeper Hugo Gatti, who played against Di Stefano, told Goal: "He was the best. For me, after Pele, who was the best in the world, the best in history, Alfredo comes next. So, the comparison with Cristiano is difficult…"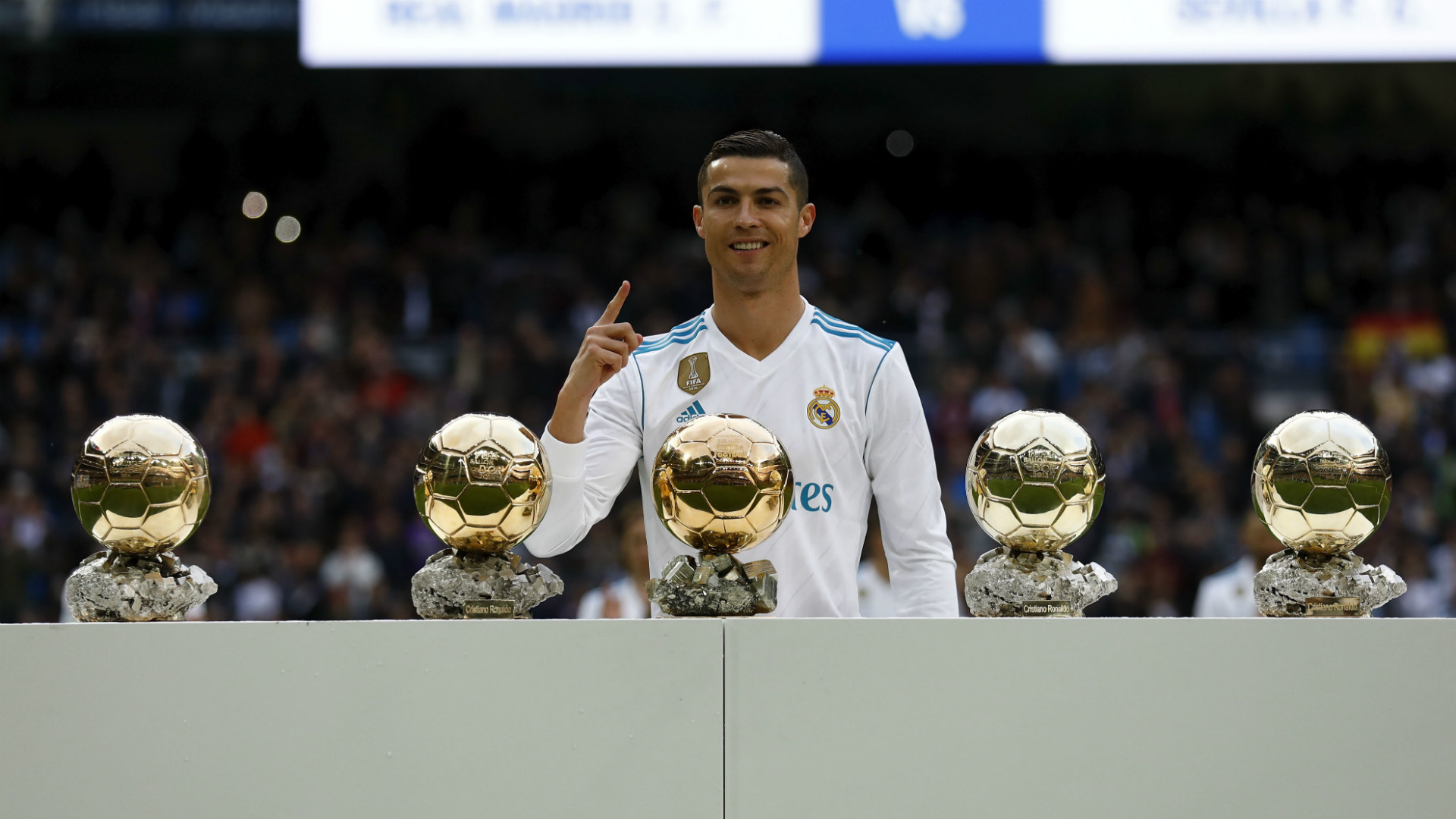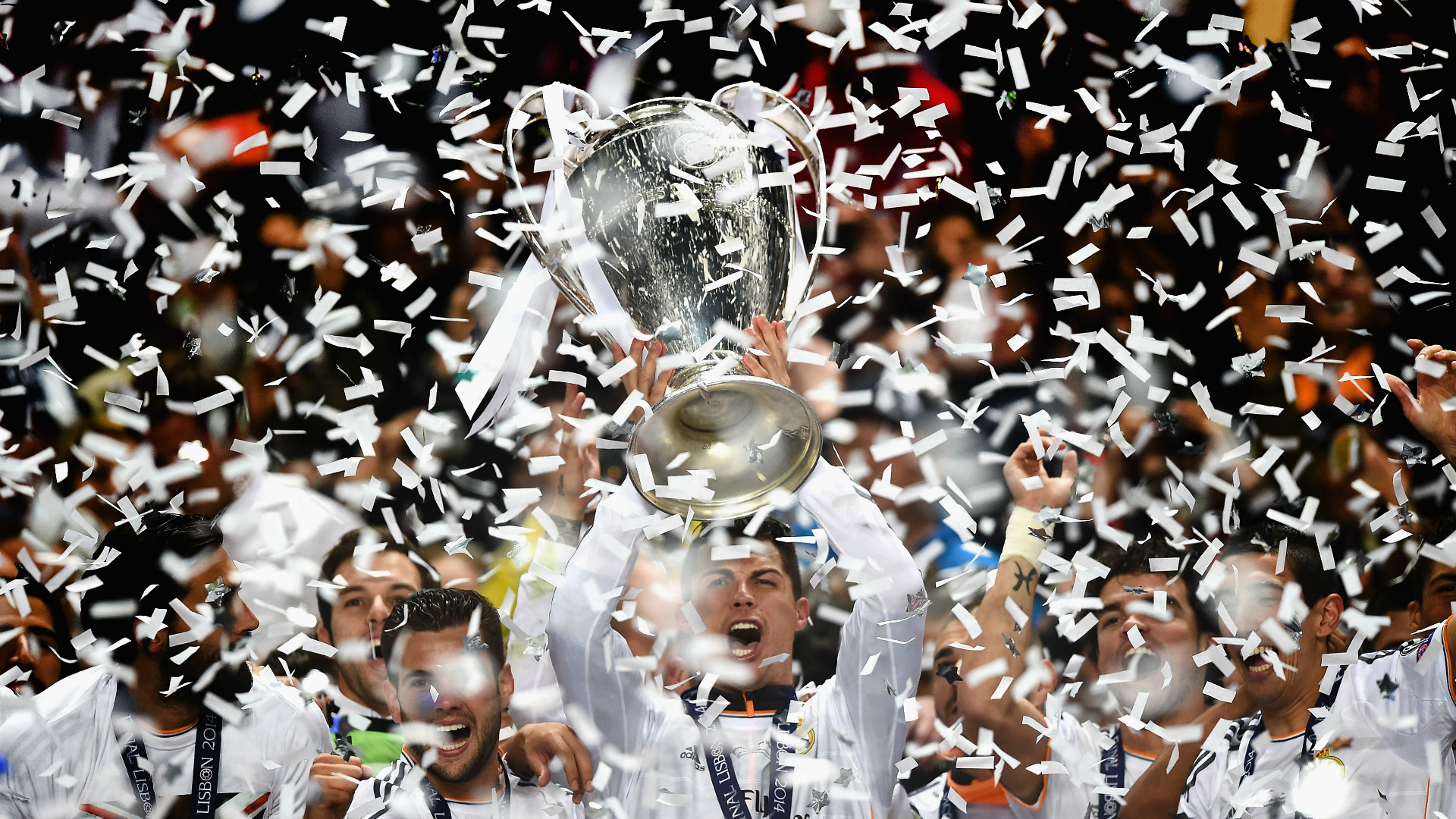 Another Argentine, Diego Maradona, is often mentioned among the game's greatest players and when told in an interview that Cristiano considered himself to be the best ever, the 57-year-old replied: "Tell him to stop taking the p*ss!"When subsequently asked where he would be in the list if Ronaldo was the best, he said: "Exactly! That's why I tell him to stop taking the p*ss!" And pressed on the greatest he had seen, the World Cup winner added: "From the little that I saw, Alfredo Di Stefano, [Johan] Cruyff and [Lionel] Messi. Cristiano could be up there too."In terms of goals, he is. The Portuguese has hit 422 in 415 appearances for Real Madrid, with over 545 strikes in his club career and a record 79 (in 147 matches) for his national side.Football has seen many great goalscorers throughout the years; Jimmy Greaves, Telmo Zarra, Just Fontaine and Gerd Muller among them. However, those names are seldom mentioned among the best players in history.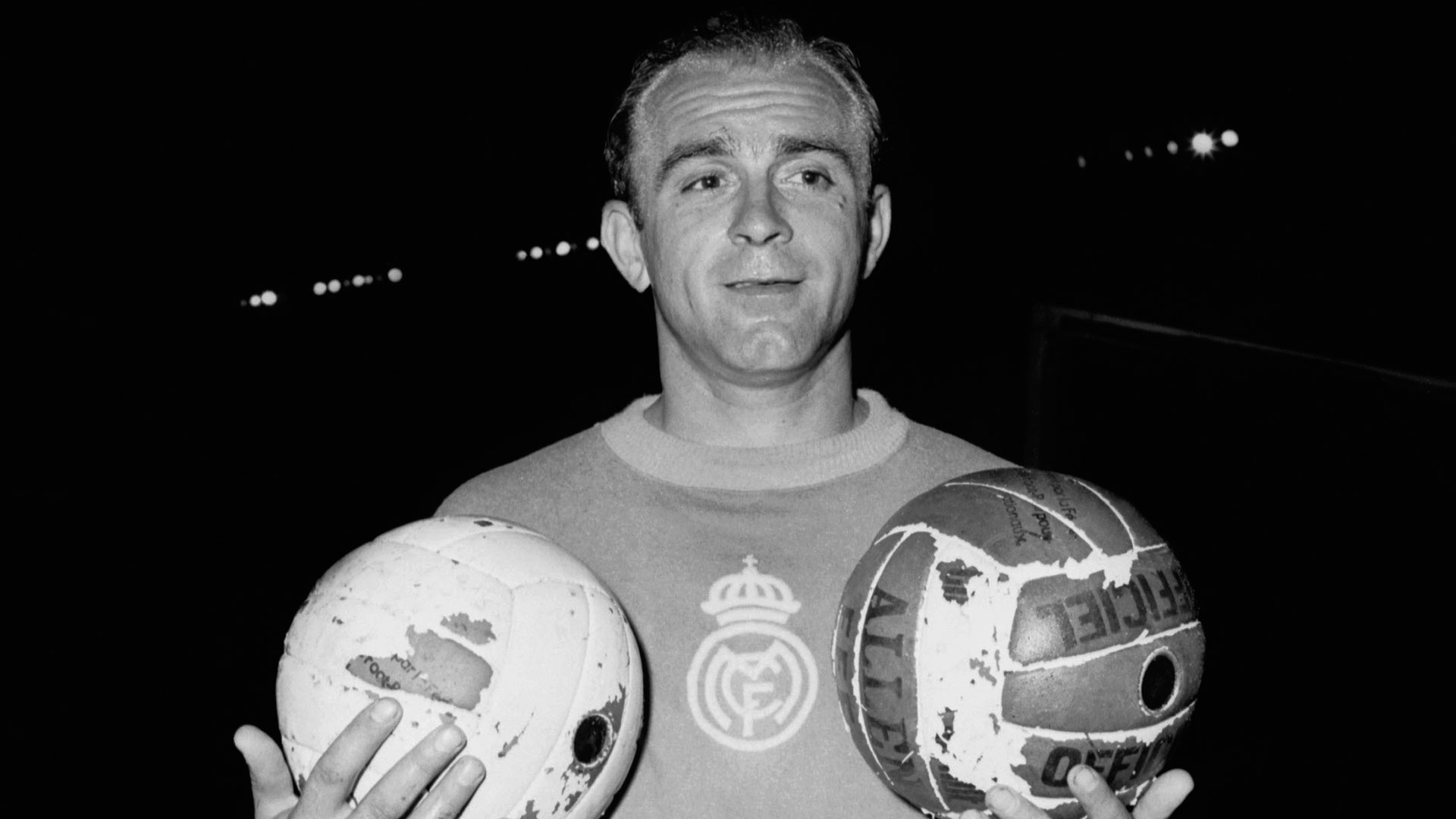 Manchester City right-back Danilo played with Ronaldo for two seasons at Real Madrid, but said in an interview with Goal : "I always tell my friends there are three players I've seen do otherworldly things in training: Neymar, Isco and Marcelo."And asked about Ronaldo, he replied: "Oh… Cristiano is a player that wants to score goals, he's a numbers, results guy; it's a little bit different."Ronaldo's record of 79 goals for Portugal makes him his nation's top scorer. However, many Portuguese still believe Eusebio (who passed away in 2014) to be the country's greatest player.The Benfica icon, who netted 733 goals in 745 matches in a spectacular career, hit 41 in 64 games for Portugal. Ronaldo, meanwhile, took 106 matches to surpass that figure as he reached 43 strikes with a hat-trick against Northern Ireland in 2013."I am saddened because we can't make that comparison," Eusebio said on Portuguese television when he was surpassed by Cristiano in 2013. "It's a mistake because I played (around) 60 matches to score that amount (41 goals).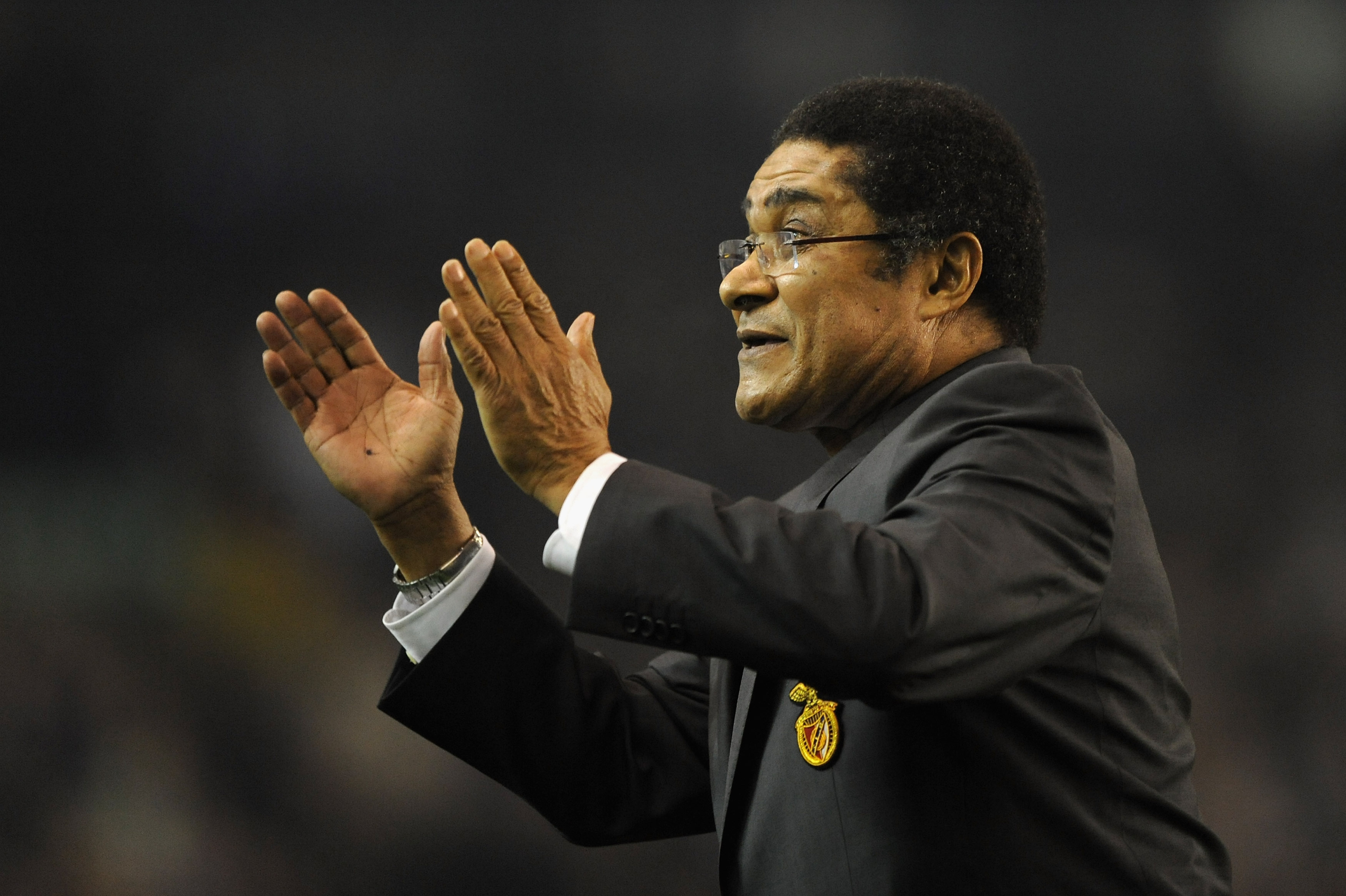 "Now, after all these years, someone else scores (that many goals) but obviously that happens because today it is easier to play some of these teams. I never got to play against Liechtenstein or Azerbaijan."Ronaldo, of course, has since helped Portugal to victory at Euro 2016, although even that win came after he limped off in the final against France. In any case, while he was named the best Portuguese player of all time by the nation's football federation (FPF) in 2015, he cannot be considered the finest footballer of his generation.Because that honour belongs to Messi. Although both men are now tied on five Ballons d'Or apiece, the only variable by which the two can really be compared is in their goals. In that respect, it is fairly even. But in every other facet of the game, be it passing, dribbling, vision or creating chances, the Argentine is far superior."The Ballon d'Or thing is a little tiresome because it has been moved to a different playing field," Dani Alves told Goal back in 2014 . "It has moved to the field of opinions and off the field of play. But if we look at the field of play, I think Leo, for as long as he is around, will push the rest into second place."Moving away from that, perhaps he has less chance. The winner is often the one who has had the best campaign, or the best publicity campaign."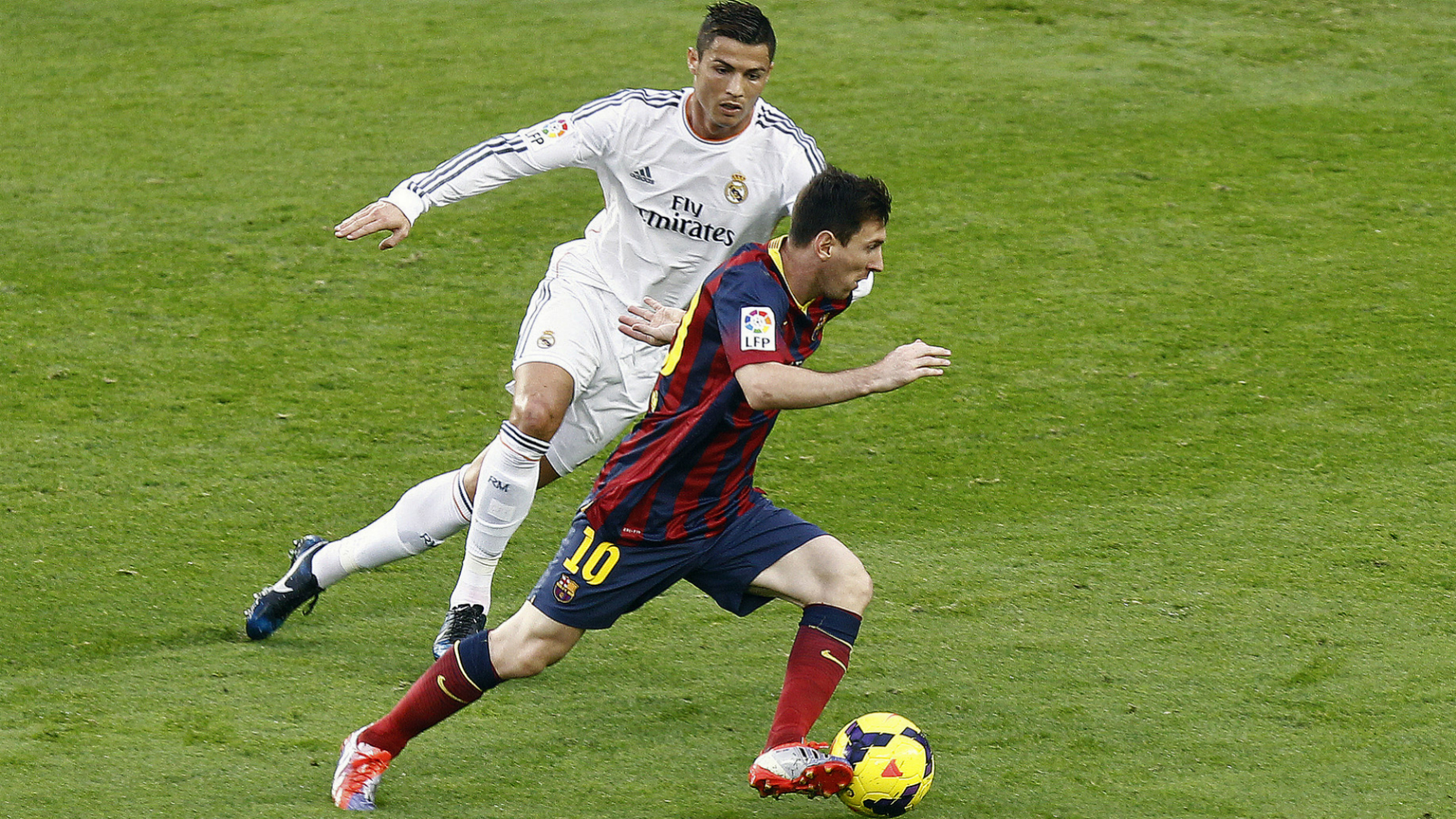 Ronaldo has more than that. The Portuguese was decisive last season as Real Madrid retained the Champions League, scoring 10 goals from the quarter-finals onwards as Los Blancos beat Bayern Munich, Atletico and Juventus to win their 12th European Cup.However, Alves was right in that Messi is better. Since Ronaldo's arrival at Real in 2009, the Argentine has a superior scoring record and he hit an unprecedented 91 goals for club and country in 2012.Even playing often in a deeper role, the 30-year-old has outscored the Portuguese so far in La Liga in 2017-18 (although Cristiano is ahead in Europe) and he contributes much more to his side's overall play. Ronaldo, meanwhile, is something of a goal hanger these days, a player who shoots on sight.This season, the 32-year-old averages more than six shots per game in La Liga, with as many as 12 in the 1-0 loss to Betis. He shoots much more than Messi at Barca, for example, which helps him to score as many as he does.And although he has also racked up a fair number of assists, that is partly due to his proximity to the goal. Rarely does he beat several players and find a team-mate or produce the kind of defence-splitting passes that Messi does.Madrid coach Zinedine Zidane was asked recently if he believed Ronaldo was the best in history and said: "Yes. There are lots of players who have been very successful in this club, but no one has achieved what he has, and what he's still going to achieve."However, any Real boss knows he will need to praise the Portuguese to stay in his good books. During his time at the Santiago Bernabeu, Jose Mourinho often hailed his compatriot, but changed his tune last year when he said: "For me the top three players in history are Messi, Pele and Maradona."Messi is often mentioned in the same breath as those two South American legends, while Ronaldo has fought to compete with the brilliant Barcelona forward in this era. And the fact he has levelled the Argentine on five Ballons d'Or is testament to his extraordinary drive and dedication to be the best he can.Cristiano will definitely go down as one of the game's greats and deservedly so. But he is not the best player in the world right now – however many Ballons d'Ors he wins – and he is certainly not the finest footballer in history.